Boarding Pass Privilege
Simply present your boarding pass & enjoy the best of what our partners have to offer.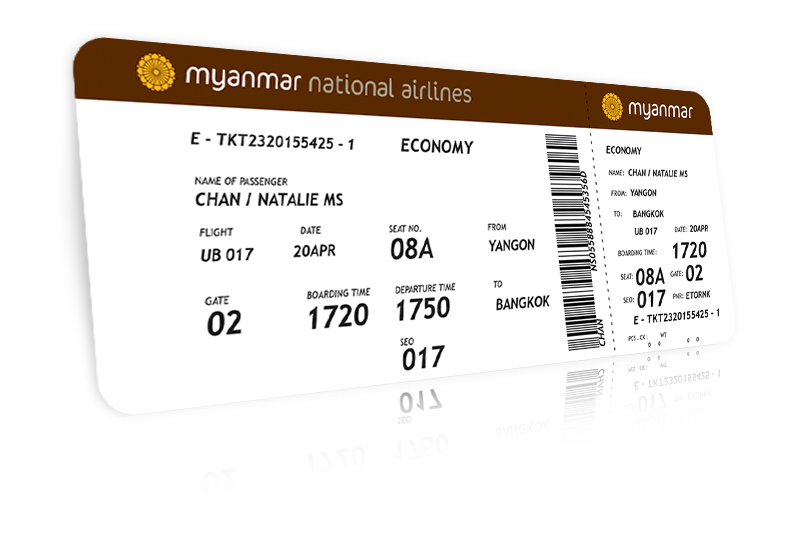 Pier 9

Wednesday, 02 January 2019

Offer

10% off on total bill

Issue the above discount offers for the MNA boarding pass flown within 30 days.
Terms & Conditions apply.

Address

3/A 13, Taw WIn Road, (Near Ocean & Victoria Hospital) Mayangone, Yangon, Myanmar

Profile

1st Authentic Cajun/Creole cuisine in Yangon to experience the true "Down South" Cajun experience showcasing our very own Louisiana style seafood boil.

KFC

Wednesday, 08 August 2018

Offer

5% off total bill

Terms & Conditions apply.

Profile

KFC or Kentucky Fried Chicken; is one of the few brands in America that boast a rich, decades-long history of success and innovation. It all started with one cook (Colonel Sanders) who created a world-famous recipe more than 70 years ago with his list of 11 secret herbs and spices.

Summit Brands Restaurant Group Co. Ltd is the franchise company who has brought this world famous brand and taste into Myanmar so that millions of Myanmar consumers can enjoy the great taste of KFC's Original Recipe (O.R.) as well as the Asian favorite of Hot & Spicy.

Eastern Palace Hotel

Sunday, 30 September 2018

Offer

10% Discount on hotel room

10% Discount on F&B

Terms & Conditions apply

Address

No.(66-A), 19th Street, Between 57th & 58th Street, Mandalay, Myanmar. +95 2 61016

Profile

Eastern Palace Hotel is located in the heart of the Mandalay's main business and historical district. Delivering Myanmar's unique and courteous hospitality, this elegant upscale hotel will delight both business and leisure travelers with spacious accommodation, a broad array of leisure and business facilities, extensive meeting space and international dinning choices. Eastern Palace Hotel is the ideal choice for all travelers to Mandalay. The Hotel comprises 114 modern and elegant guest rooms, including premier and suite rooms. All rooms are equipped with HIGH SPEED Wifi, USB Power and fully-stocked mini-bar, International E-Newspaper (Press Reader) will make you still connect to the world, whiles you are enjoying your stays.